Print Kote Solvent 22-209
$8.10
---
---
Description
Print Kote Solvent
A solvent to remove silicone and other types of protective coatings from PC boards.
Required when modifying PC boards or replacing components where the protective
coating interferes with the de-soldering and re-soldering operation.
Bulk Pricing Available
1-9:       $10.25
10-24:  $9.59
25+:     $8.99
2 fl. oz. Bottle
Mfg: GC Electronics
Availability: 5 days
Order No. 22-209
Please Note: This item can only ship UPS ground.
Choose UPS Ground at checkout.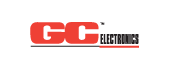 Authorized GC Electronics Distributor