Red-X Corona Dope 10-5002
$10.75
---
---
Description
Red-X Corona Dope 10-5002

Thixotropic polyester-base red enamel that will not drip or sag, has excellent adhesion
and is oil and waterproof. Temperature range: to 220°F (104°C).
An excellent insulator, corona and spark preventive coating. For moisture-proofing and
insulation of high voltage coils and other high voltage components, especially in high
humidity problem areas.
Also recommended for rotor and field coils in motors, to coat
transformers, etc. Dielectric strength: 1,700 Volts/Mil Min., dielectric constant: 3.7.
This item can only ship UPS ground.
Availability: 3-4 days
2 FL. oz. Bottle with Brush
Order No. 10-5002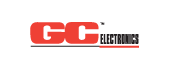 Authorized GC Electronics Distributor