Electronic Drafting Patterns 21-677
$6.59
---
24 common drafting patterns
---
Description
Electronic Drafting Patterns 21-677
This 8 1/2″ x 11″ sheet contains two dozen of the most commonly used pre-spaced component configurations.
Self-adhesive pads may easily be removed from master sheet with printed circuit knife and placed upon Mylar positive artwork.
Interconnection may be made with GC's line of opaque drafting tapes.
A highly refined process and ink assures true opacity and the excellent definition necessary for quality printed circuit work.
24 common drafting patterns.
Please contact us for availability.
Order No. 21-677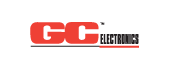 Authorized GC Electronics Distributor